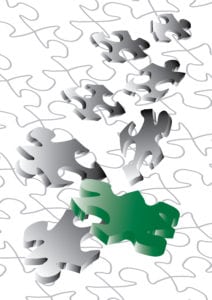 When it comes to searching for a Realtor, the most popular ways have been:
Referral from a friend
Yard signs
Circulars/mailers or other advertisement
The friend is a Realtor
Social Media
Online sources such as those advertised specifically to put you in touch with a local professional
Referrals are great ways to go, yet it doesn't paint the whole picture.   Good or bad, a Realtor's hands could be tied by a seller that doesn't maintain a home for showing or doesn't price the home optimally.  A poor Realtor could have sold your friend's home quickly, but perhaps because they underpriced it – so you don't have a real idea if that Realtor was so great after all..   A home could stay on the market for months, also, if a home is over-priced or the home is not made available for showings or does not show well.  This could reflect poorly on the listing Realtor even if he/she is a great sales agent.
Yard signs paint a picture, especially if you see the same Realtor in a community having countless sales.  Then again, you don't necessarily see the ones they didn't sell.  The yard sign does show activity, however, and you may feel that if many neighbors trust this Realtor, then you can too.
Circulars or mailers are sent directly from the agent themselves (or a services they hired). Thus, it will portray just what the sender wants you to know.  Unlike yard signs, however, they come directly to you so you can see the sales prowess of the individual and usually there is a website to search out more information.  Better than yard signs, however, they give you much more information as to who the Realtor could be and allows you the opportunity to find out more about them.
I have a "friend" who is a Realtor…..   How many times have I heard that? Countless, I am sure. But… who is this "friend" and how many contacts do they really have? How have they kept up their education with regards to negotiation and do they know what a Realtor is really supposed to do for their clients and do they know how (and when) to fight the hardest?  You are better off buying your friend a dinner so that you won't risk jeopardizing your friendship.  You wouldn't give your friend all your money to invest unless you knew they were the best at investing, would you?
Social media is a great resource but it is a combination of #1 and #3 with "friends" referring you or seeing an ad on Facebook, twitter, etc.   Once again, you won't know the actual value of that Realtor to your home and you should take the opportunity to find out more about their abilities.
There are a lot of companies wanting to get their hands into the pockets of Realtors (and ultimately yours..) by referring Realtors to you.  These companies have never met the Realtor, know little about them at all except that the Realtor is willing to pay them a referral fee, many times to the tune of 35%.  In exchange, the Realtor gets a new lead.  The seller/buyer gets a Realtor of unknown quality that is  being pushed by the referring company in order to obtain the commission for themselves.    On a $200,000 home, for example, a referral fee may run $1500-$2100 – money that could have been spent on advertising your home. The main goal of the referring company or online service is to get their referral fee.  Let me repeat that…. The main goal of the referring company or online service is to get their referral fee.
Don't be fooled by statistics.  A Realtor that produces hundreds upon hundreds of transactions per year will probably have others doing the majority of production for them.  A top Realtor in the Dallas area shows to be an individual producer, yet produces 4,799  transactions per year.  That's over 13 per day – 365 days/year!  That's impossible!  There is no single agent producing 13 sales per day and this means that they have a team – probably 100 agents or more.
The Frenk Team of Better Homes & Gardens Real Estate – Gary Greene Realtors, is a small team of just 3 agents.  For 5 consecutive years, this small team was named a top 25 team in the Houston Metro by the Houston Business Journal and ranked #5 Team at the #1 Real Estate Company in Houston.  This is a very "hands-on" team that has a proven track record.  Norman Frenk, team leader, has been at Gary Greene Realtors for 25 years (see more at https://sellthisplacenow.com/about-us/the-frenk-team/).
Contact The Frenk Team at 713.818.0829 and 713.305.9924