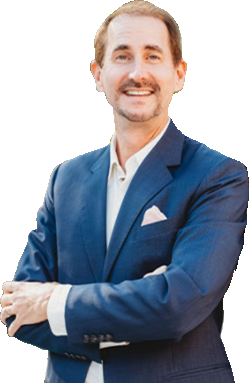 Norman Frenk
Better Homes & Gardens Real Estate – Gary Greene
Direct: 713-305-9924
Fax: 281-486-9201
Email: info@sellthisplacenow.com
Norman came to Gary Greene Realtors with a background in Marketing, specializing in providing superior advertising for homes and staging advice for his customers.  Combining the skills along with a determination to "get the job done", Norman added an articulate art of listening to achieve the ultimate goal of each client – get the home
SOLD! Norman and his team have sold millions of dollars' worth of homes in the Houston Metro area and is the #3 Team at the #1 Real Estate Company in the entire Houston Metro!
Norman and The Frenk Team put together a team of mortgage experts and intensely focused on finding homes for their buyer customers that would continue to hold their values. For their sellers, Norman and team increased the marketing needed to get the word out about the properties. He brings his negotiating skills and tenacity, along with a
winning team of marketing and support staff to execute the deal with precision. The team has the unique advantage of their diverse backgrounds and knowledge of several languages to help those international clients.
Norman and his team use professional and caring approaches with all their clients and their individual specifications. Past business clients have said, "Norman looks out for your best interest and will go the extra mile for you." When a client comes on board with The Frenk Team, Norman creates a plan of action immediately, from taking professional photos to advertising in property appropriate media to scheduling open houses.
Norman enjoys people, and when closing on a deal, he feels a sense of gratification and accomplishment. Call Norman today and he will provide a tailored and appropriate real estate analysis. He is an experienced, multimillion dollar producer specializing in the sale, purchase and exchange of fine homes, condos, lofts and income properties in the Greater Houston area. He is a highly skilled and astute negotiator – who together with his exceptional attention to detail and innovative marketing strategies – achieves outstanding results for his many repeat clients.
Specializing in residential, waterfront, condominium and townhouse properties
Licensed to sell real estate in Texas since 1993
Member National, Texas and Houston Associations of Realtors
e-PRO Internet professional designation
Certified New Homes Specialist
Bachelor of Arts – French
Bachelor of Science – Management
Masters of Business Administration (M.B.A.) with emphasis in Marketing and
Design.
#1 Small Team at the #1 Real Estate Company in the entire Houston Metro.
The Only Realtor in the Entire Houston Metro area to ever be referred by Consumer Advocate Tom Martino and the Troubleshooter Network
Consistently #1 in listing Volume Sold
Chairman's Circle / Emerald Elite 19 years in a row
2001-Present Office Top Producer
Named by Houston Business Journal as a Top 25 Team in the entire Houston Metro 5 years in a row
1998-Present Office Top Listings
Top Realtor team, Top Listings, Top Production at Better Homes & Gardens Gary Greene Realtor Bay Area office.
#3 Team in the Better Homes & Gardens real estate system nationwide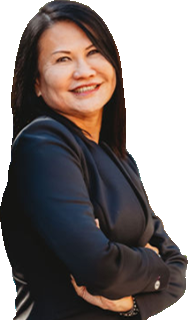 Felicity Frenk, Norman's wife of 31 years, has been working with Norman since 2001. She too, holds an M.B.A. degree with an emphasis in Finance and Human Resources. After working at Shell Oil in the Policy & Benefits, Human Resources & Medical departments for 16 years, she became a valuable asset on Norman's Team. Felicity is a
real people person and has been the real "go-to" person for buyers as she can either handle their needs effectively or get them with one of our team members who would more closely match their housing needs. As Norman's wife, she invariably accompanies Norman on listing appointments where she adds valuable feedback for our sellers. She
handles staging of homes and offers her expert opinion on furniture and décor.
Felicity remembers fondly one of her most favorite customers, an 80+ year old darling lady who couldn't wait to work with us. "She was going to let us know after we left if she would use our services. We barely had time to get out of the subdivision when she called us
and said we were hired! After staging the home and after Norman expertly took all the photos for the ads, we sold her home even though another agent had it listed previously for 6 months and could not sell it. Nothing gave me greater pleasure. It's not the money – it's the friendships we develop along the way."