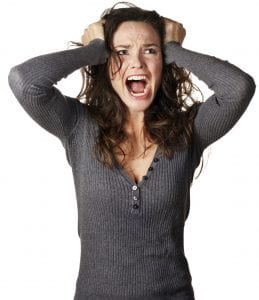 Let's face it!  Some homes sit on the market longer than others….  Why is that?
             …………… Surely, your home is nice, right?
 Then Why Didn't it sell? 
Many sellers don't know the real secret of what real estate agents do to get homes sold.  Let's face it – many Realtors don't know the secret of how to get homes sold!  With dozens or more homes competing with your home, how does YOUR home get the competitive advantage?
      Let's check out the following questions first:
1.  Where was my house advertised and what was the effect of the advertising?
2.  How much money did my agent /agency spend in advertising my house?
3. was my house priced correctly to begin with and how competitive were we in comparison to the competition?
4. was my house staged professionally?
5. Did the photos and write-up make buyers want to call on this home?
6. How many showings did my house have?
6. Did I get any offers and how well were they negotiated?
When I first started in the real estate business in 1993, I noticed a LOT of homes sitting on the market.  In fact, fixing what went wrong the first time became my specialty and I became a top Realtor in the area by selling homes that other Realtors could not sell.  29 years later, that is still one of my specialties and I do it in all price ranges.  You might call me the Doctor of Real Estate because I fix what went wrong and make sure that homes SOLD!
Having a master's degree in marketing, I looked for the obvious: What was or wasn't done to advertise the home and what was not done to ensure the sale.
                      What I found both disappointed me and excited me…
Realtors concentrate on getting new listings and oftentimes forget about the listings that are in their own inventory.  The Realtors did very little to market the properties!  How disappointing that was to find out!!   After interviewing many home sellers, I found that they were rarely informed of what was or wasn't done to market and sell their properties.  Often, not even an open house was done!  I even took over listings that the listing agent had NO IDEA that the listing contract had expired!!    Now, what excited me was that there was plenty of room for improvement and I set off on finding out how to create a program to get great homes like these … like yours… SOLD!!
It wasn't easy. And it took a lot of research, planning and expense…. but I finally got the Secret!  It was right there in front of all the real estate agents all the time – but most never bothered!  I started with great photos…. and taking the photos myself (I am also a professional house photographer).  I only had one chance to make a great first impression – I HAD to get the buyers in the door.  Once in the door, it was up to me….. Make That Sale!
That's not all, of course.  Years later, the internet became the "go-to" place to get the buyer's interest.  Zillow, Trulia, HAR, Realtor.com, Homes.com & more…  My photos were going to appear on all of them and I was going to ensure I got all the calls.   Do you know that most Realtors do NOT get the calls from these websites?   That's because I get them!
ALL my clients reported having MORE SHOWINGS, more activity, more feedback, more advertising than they had previously.  That was one of my goals:  MORE!
Next, I put together a great Team!  I had my wife, Felicity,  join me in the business.  With her many years at Shell Oil in human resources, I knew she would be invaluable in working with people.  We didn't just add a Realtor or two – we put together folks like lenders, title folks, home warranty people & more.
Then, we all rolled up our sleeves and put together the single most successful small team at the #1 Real Estate Company in the entire Houston metro – The Frenk Team.
And there's more.  You'll have to call us to find out how we do what we do and what we can do to SELL YOUR HOME!
Call 713.305.9924 – a direct line to Norman Frenk.   What's the worst that can happen?  We could sell your home!!
The Frenk Team sold almost 150 homes in 2018,  166 in 2019, almost 200 in 2020 and 150+ in 2021 – and keep selling in 2022 (in spite of this new, strange market!) yours could have been one of them!  The Houston Business Journal can't be wrong – they named The Frenk Team as one of the top 25 teams in the entire Houston Metro 5 years in a row..
Call 713.305.9924 and find out what The Frenk Team can do for YOU!
The Frenk Team is the #5 Small Team at Better Homes & Gardens Gary Greene Realtors – the #1 Real Estate Company in the entire Houston Metro and was the #1 small team NATIONWIDE in the Better Homes & Gardens network in 2019.